How to Attempt AIIMS MDS?
The AIIMS MDS exam is considered to be the countryís most coveted medical entrance examination. The exam also sees a lot of competition owing to the avenues it offers for the exam takers. But qualifying the AIIMS MDS exam is no cake-walk. The aspirants need to cross a number of hurdles in a bid to get admission in the college of their choice. In order to book a seat in the preferred specialization field and in the choicest college, the students need to work hard with utmost dedication. The article aims to enlighten the students about the right strategy to attempt the exam that will help them ace the AIIMS MDS exam with flying colors.
AIIMS MDS: Exam Pattern
AIIMS is going to give a variety of question to check the aspirants on every possible front.

As per the AIIMS official Brochure

There will be 7 TYPE OF QUESTIONS with specific marking scheme for each type.

The Questions for MD/MS/MDS Entrance Examinations are of the objective type and consist of 200 Multiple Choice Type Questions (MCQs). MCQs shall be of the following types and indicative examples of each are provided:

1. Single Best Answer Type

2. Multiple True-False Type

3. Match the Following Type

4. Sequential Arrangement Type

5. Multiple Completion Type

6. Reason Assertion Type

7. Extended Matching Items / Questions (EMI /EMQ)

Marking scheme: Correct answer: (+) No of scenarios /1 and Incorrect answer: (-) No of scenarios /1

Syllabus

MCQs

∑ The MCQs are generally from Dental subjects such as Anatomy and Pharmacology. ∑ It forms more than 50% of the questions in AIIMS MDS exam

Image-based Questions

∑ 40% of MCQs are image-based ∑ Such questions are asked from subjects like Oral Pathology, Oral Medicine, Oral Surgery, Orthopedics, Radiology. ∑ Some questions from Dental Material, Prosthodontics, Anatomy etc. may also be asked
AIIMS MDS: Preparation Strategy
Attempting the AIIMS MDS exam can sound a bit convoluted but itís actually very easy provided you approach the exam with the right frame of mind. The trick is to know, which questions to attempt and which ones to overlook. You also need to have the knack of distinguishing between do-able and not-doable questions with just a glance. In order to do this, students need to master the art of selecting questions that should be attempted and those which shouldnít be attempted. This not only saves time in the exam but also ensures effective results. There is no fixed number of questions attempting which will guarantee your success in the AIIMS MDS exam as the cut-off varies every year as per the difficulty level of the exam and competition level.
The trick is to skim through all the questions in the first reading and simultaneously mark the ones you have an inkling of, in this round. The questions that you able to attempt in the first reading, without giving much thought to are termed as direct questions. These questions fall under the easy level.
The questions in the AIIMS MDS exam can be summarized into 3 Rounds as below:
Type of Questions
Level
Strategy
Direct Questions
Easy

∑ These questions should be attempted in the first round

∑ Do not spend much time on these questions ∑ These questions must be attempted like rapid-fire ∑ Attempt them in first reading

∑ These are the questions you can attempt without putting much thought

∑ Make sure you attempt the topics you have thoroughly studied round 1

∑ Refrain from Attempting Image-based and conceptual questions in Round 1

Indirect Questions (or Judgmental Questions)
Moderate

∑ These questions should be attempted in the second round

∑ In Round 2 you can start selecting and attempting conceptual questions

∑ You can spend comparatively longer time on these questions as they need thorough analysis

∑ Ensure that you do not end up spending more than 2 minutes per question

New Questions
Difficult

∑ These questions should be attempted in the second round

∑ You can choose to leave out some of these questions

∑ Do not haphazardly mark responses ∑ Attempt only those questions that you are sure of

∑ Opt for elimination method when attempting these questions

∑ Refrain from guesswork. Consider leaving the question if you are doubtful
AIIMS MDS: Doís and Doníts during Exam
| | |
| --- | --- |
| DOís | DONTís |
| Stay Focused | Donít get demotivated |
| Read the Instructions Carefully | Do not make wild guesses |
| Attempt easy questions first | Do Not stress |
| Solve difficult questions by elimination method | Do not spend too much time on single question |
| Manage time at hand properly | Donít lose confidence |
| Sleep well a day before exam | Do not rush into marking your response |
| Read all the options carefully | Do not attempt questions you have no idea of |
| Stay Calm | Do not get distracted during exam |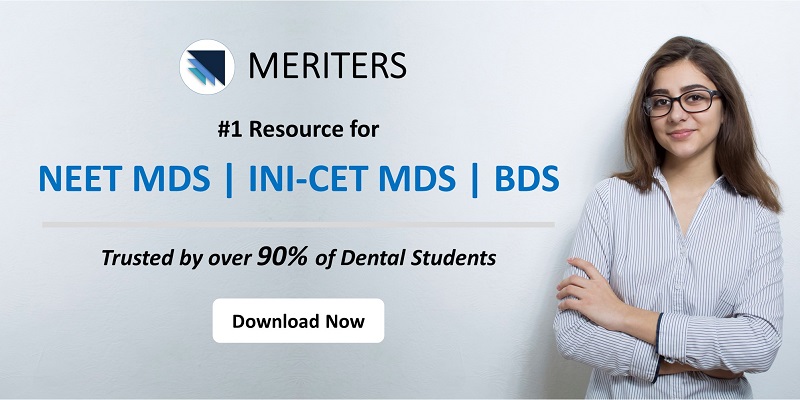 Updated Dec 11, 2020.