INI-CET MDS Nov 2020 - Recalls, Analysis, Question Paper and Explanations (Old)
MERITERS Experts have come up with a detailed breakup & analysis of the questions asked in Nov 2020 INI-CET MDS exam. In this video our experts want you to understand how a question needs to be attempted, for example some of the questions are very direct questions, there are other questions where you will have to rule out the other options and then you come to the right answer. There are clinical questions where you need to be sure why that particular option is the right answer and also know why the other options can be wrong. You have to be thorough with the topic, important points or concepts related to the topic.
Out of 200 Questions in the Nov 2020 INI-CET MDS more than 180 Questions were from the MERITERS Question Bank, BYTES & Marathon. (90% Strike Rate)
This is exactly the reason our experts have come up with this video where they are discussing in detail all the approaches, concepts and more about the questions asked in INI-CET Nov 2020 paper.
We shall post the video of the next 3 sets of 50 questions each soon. DO not forget to subscribe to our youtube channel and click on the bell icon to get notified when the new videos are posted.
Click here: MERITERS Youtube Channel
Thank you
Team MERITERS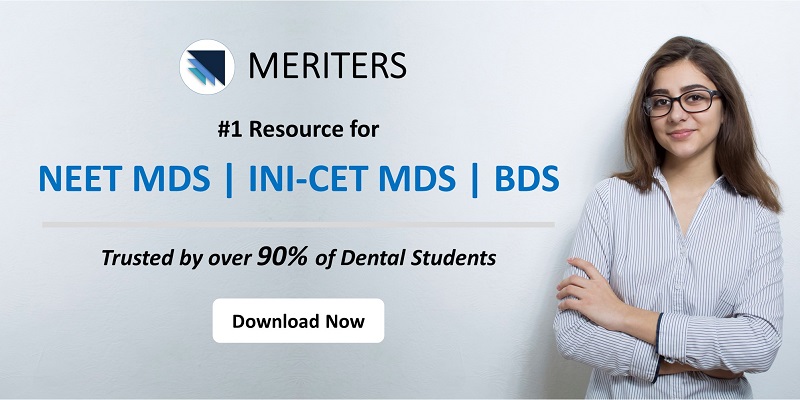 Updated Apr 24, 2021.