INI-CET MDS Nov 2023 - Recalls, Analysis, Question Paper and Explanations
MERITERS Experts have come up with a detailed breakup & analysis of the questions asked in Nov 2023 INI-CET MDS exam.
Out of 200 Questions in the Nov 2023 INI-CET MDS more than 180 Questions were from the MERITERS Question Bank, National Mocks, and BYTES. (90% Strike Rate)
Download INICET MDS Past Year Papers: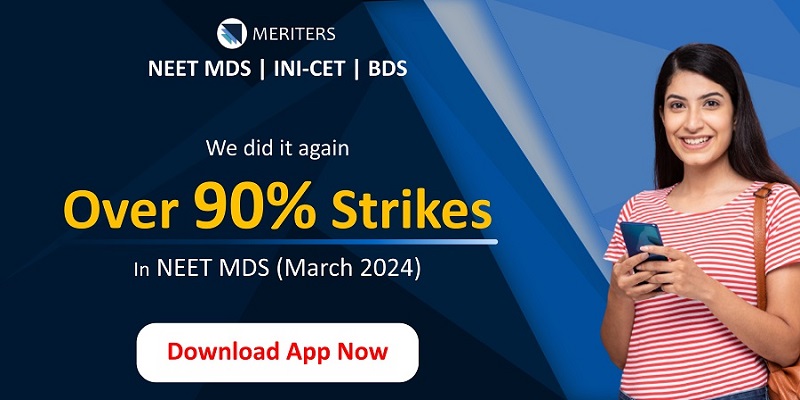 Updated Nov 11, 2023.