INICET MDS Exam Day Checklist
INICET MDS is an important exam for students seeking admission to postgraduate dental courses in India.
To ensure that the exam day goes smoothly, candidates need to prepare well in advance and make sure they have all the necessary documents and items with them.
Here is a checklist of things to carry and points to keep in mind for the INICET MDS exam day
What to Bring (and What Not to Bring) on INICET MDS Exam Day
Admit Card: The Admit Card is a mandatory document that has to be carried by all candidates. Make sure that the Admit Card has a clear single page print of your uploaded photograph and your signature on the above Declaration, preferably in color. Keep it safe and bring it along on the day of the exam.
Note: Admit Card is valid only if printed with Domain IP Address, Date and Time of printing
Valid Photo ID: Candidates are required to carry a valid Photo ID, which is specified on the admit card provided at the time of registration.
The following are the valid ID proofs that can be carried - Aadhaar Card / E-Aadhaar in original, Passport in original, Voters ID/ EPIC Card in original, PAN Card with photo in original, Drivers License in original.
All other ID/Photocopies of IDs even if attested/scanned photo of IDs in mobile phone will NOT be considered as valid.
Biometric/IRIS capturing: Biometric/IRIS capturing is mandatory for all candidates. All candidates are required to ensure that their Biometric and IRIS have been captured before leaving the examination hall.
Entry time: The entry to the examination hall 06:30 AM and will be closed at 08:30 AM, so it is important to arrive at the exam center well in advance.
Dress code: Shoes/footwear with thick soles and garments with large buttons are NOT permitted. Candidates are advised to dress comfortably and appropriately.
Prohibited items: Do NOT carry any prohibited items with you including mobile phones, watches, electronic items, etc. as mentioned in the detailed instructions and prospectus.
Identity verification: AIIMS reserves the right of Biometric/IRIS & other methods to capture identity verification as per requirement. If religion/customs require you to wear particular attire/PWBD Candidates are required to report early to avail facilitation during entry.
Rough work: Use the back of Admit card for rough work. Please return Admit Card at the end of the examination. Failure to do so may result in non-evaluation of your answers.
Exit time: Exit Time from the examination hall after completion of the examination is subject to additional time required for exit identity verification/Admit Card collection as per applicable procedure on the day of the exam. Candidates are required to come prepared accordingly.
It's essential to have a well-planned checklist for the INICET MDS exam day. Make sure to carry only the necessary items and follow the instructions and guidelines provided by the exam authorities. With a well-prepared checklist, you can approach the exam with confidence and focus. Good luck!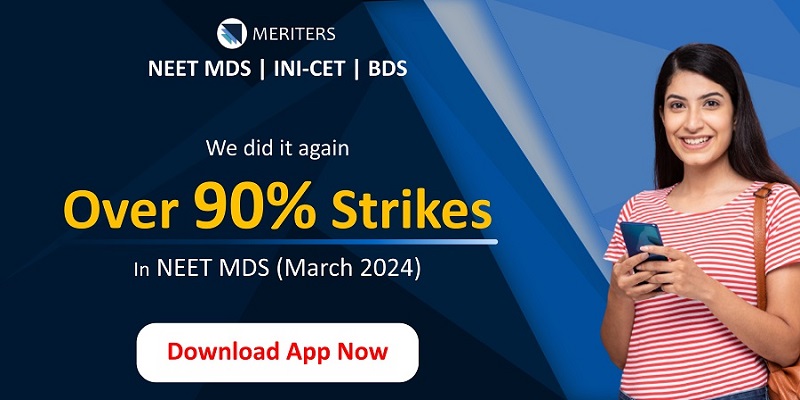 Updated Nov 01, 2023.