MERITERS MARATHON NEET MDS 2023-2024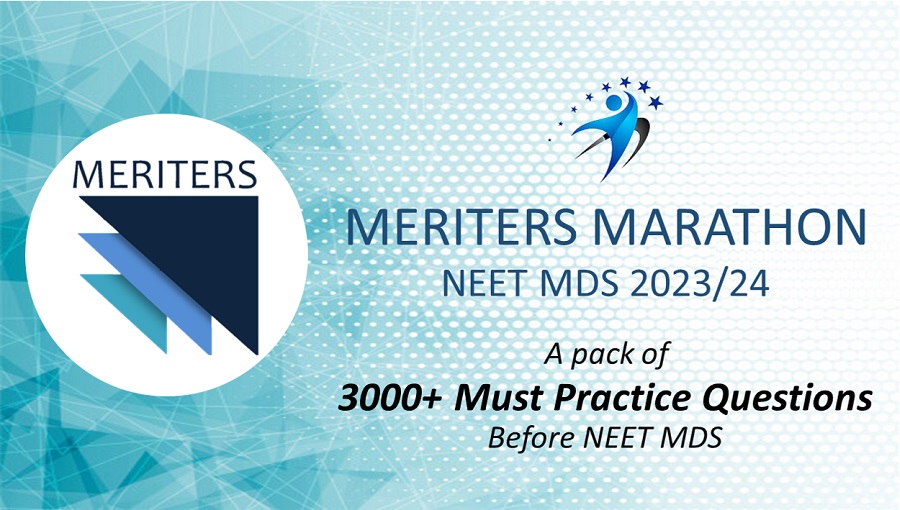 MERITERS MARATHON is a pack of 3000+ high strike possibility questions with to the point explanations for NEET MDS 2024. It also includes questions similar to past 5 years NEET MDS (2019, 2020, 2021, 2022 & 2023), Case based, Clinical based & Image based questions, exclusively prepared from standard reference books.

Explanations to questions have been presented effectively in the form of tables, flowcharts and mnemonics (wherever possible).
Is it FREE?
Yes, it is completely free for the first 6000 registrations.
Free for all pro users.

How do I participate in the Marathon?
Step 1: Click here to Register for Marathon
Step 2: Visit https://mdsprep.com or Download our App
I am taking the NEET exam in 2024. Can I still participate in this marathon?
Yes, you can. It will give you a good idea of the kind of questions you will face in NEET and help you frame your preparation strategy.

When will the marathon start?
Starts after 6000 registrations.

Why 6000 registrations?
More participation will help us give accurate ranking.

Who has selected these questions?
These questions are handpicked by our team of faculty who have years of experience in NEET.

How many subjects are covered?
It covers all subjects as per NEET pattern/syllabus and the weightage per subject.

Can I filter these questions subject-wise?
Yes. You can filter questions subject-wise.

How do I review/bookmark my responses?
We have provided a bookmark option for reviewing responses.

Is there any option to pause and resume?
Yes. We have provided the option to pause and resume the marathon as per your convenience.

How is the score calculated?
Your scores will be calculated based on the latest marking pattern of NEET(+4 marks for correct answer and -1 for wrong answer) and in case of a tie, ranking will be based on your timing.

Is there any difference if I am a MERITERS Pro student?
Yes, BYTES(Notes and Videos), QBank, Test Series and other features of the app are available only to pro users.
Stay Tuned and Keep following MERITERS MDSPrep for regular updates!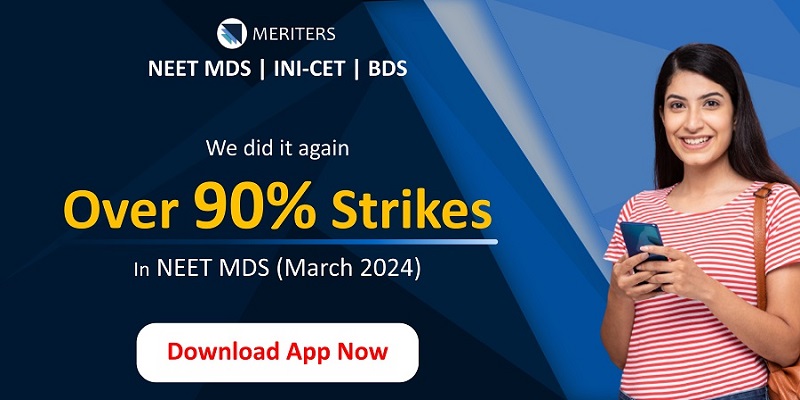 Updated Nov 29, 2023.