Basic Registration: INI-CET January 2022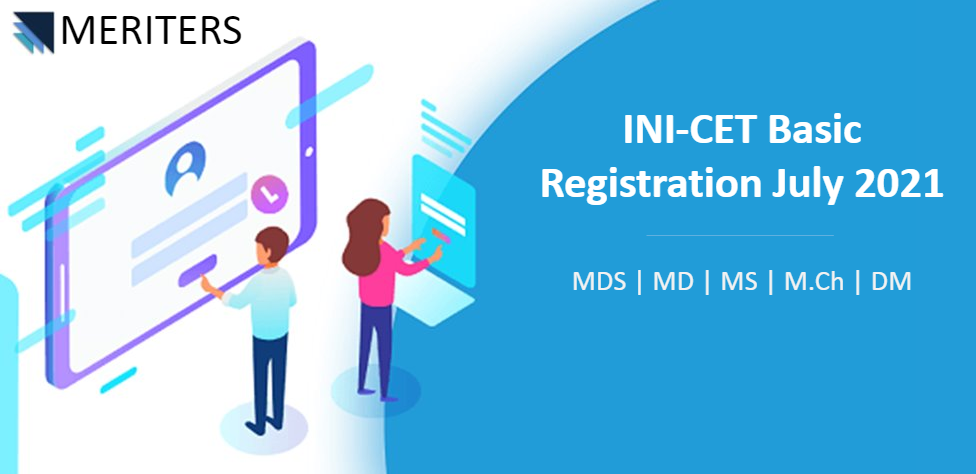 The All India Institute of Medical Sciences (AIIMS), New Delhi has released an IMPORTANT NOTICE for Registration and Basic Candidate Information for Institute of National Importance Combined Entrance Test (INI-CET) for admission to PG courses January 2022 session.
Registration Date: 10th September, 2021 (5:00P.M) Friday to 9th October, 2021 (5:00P.M) Saturday.
Please note: The applicants who have previously applied for INI-CET in any of the January 2019 to July 2021 INI-CET session, do not require to fill the Registration and Basic candidate information again.

They will have to complete Application form only after Generation of fresh Exam Unique Code (EUC) for INI-CET July 2021 session which will start at later date to be announced.
The first time applicants or fresh applicants for INI-CET can Click here to visit the "MyPage" to complete the basic registration process.

Those candidates whose Registration for January 2021 session was incomplete OR rejected due to "Incomplete/invalid Images" are also allowed to complete their Registration and Basic Candidate Information on "My Page"
Source: https://www.aiimsexams.ac.in/
You can Subscribe to our YouTube Channel to get notified instantly on Corrigendum/Addendum/Updates related to INI-CET and NEET MDS 2021/22.
Stay Tuned and Keep Following MERITERS MDSPrep!
Updated Sep 08, 2021.