Dental Histology : Strategy For NEET MDS/INI-CET
Dental Histology is essentially one of the most basic subjects of Dentistry and building the fundamentals is very important.

Dental Histology is the study of histology of structures which are present in the Oral Cavity which includes teeth, oral mucosa, salivary glands, TMJ (Temporomandibular joint) and structures associated with the oral cavity.
This subject is highly significant as we read about the normal structures present in the oral cavity. It is important to have a clear path of preparation in order to master this subject to retain the normal characteristics of the oral structures, so that later when we read the pathological conditions present in the oral cavity under the subject Oral pathology, we will be able to differentiate normal from the pathological.

Mastering this subject will help you diagnose the clinical conditions better by differentiating between normal and pathological, therefore it is very important to read this subject in detail. Having a good grasp in Dental Histology helps pave an easy path for subjects like Oral Pathology, Periodontology and Endodontics.
In order to guide you in your preparation of Dental Anatomy, MERITERS Expert have compiled this article which will provide insights from the perspective of NEET MDS Exam.
Expected number of questions in NEET-MDS from Dental Anatomy is 5-7 Questions out of 240, which is approximately 3%.
2016: 5 Questions
2017: 7 Questions
2018: 5 Questions
2019: 6 Questions
2020: 7 Questions
2021: 6 Questions
2022: 7 Questions
Recommended Standard books: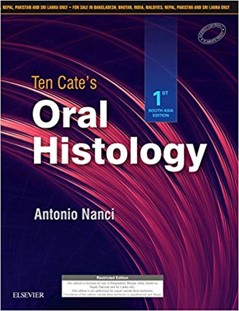 From competitive exam point of view, when it comes to detailed information and Image Based Questions from subjects like Dental Histology, it's not sufficient to go through Orbanís and Ten Cateís. Also is not possible for students to study a lot of bulky books in detail due to time constraints.

In order to save time and for the ease of students, we have compiled Bytes referring standard textbooks like Orbanís, Ten Cateís and few other standard textbooks, which includes all important points and images pertaining to probable questions that can be asked in the competitive exams.
As the competitive exam pattern has shifted from cramming to conceptual based questions, tp get a grasp on Dental Histology, we have divided the subject syllabus into Tasks under Guided Prep Section in MERITERS MDSPrep App based on most important and frequently asked topics in the competitive exams.
Tasks:
Development of Tooth
Histophysiology and Molecular insights
Amelogenesis, HA crystals and enamel rods
Enamel and Surface structures of enamel
Dentin and Its properties
Pulp and Zones of pulp
Cementum
Salivary Gland
Bone and Maxillary sinus
Image Based Questions
Dental Histology Full Syllabus Test
Best approach to prepare for the subject Dental Histology using MERITERS App is by:
Prioritizing the topics mentioned in the Task.
Going through the Videos and Synopsis under BYTES section on the MERITERS MDS Prep App in the Dental Anatomy section under the Category Subject.
Retaining the high yield points mentioned in the GEMS under the BYTES section in the MERITERS MDS Prep App.
Solving MCQs based on those topics under QBank and Test Series.
Key to solving Dental Histology MCQs is to correlate the topic to clinical based scenario. This approach helps in retaining fact-based questions for a longer time period.
Applying the approach mentioned in this article will help you solve majority of the questions meticulously from Dental Anatomy in NEET MDS.
Stay Tuned for More Updates!
Keep Following MERITERS MDSPrep!!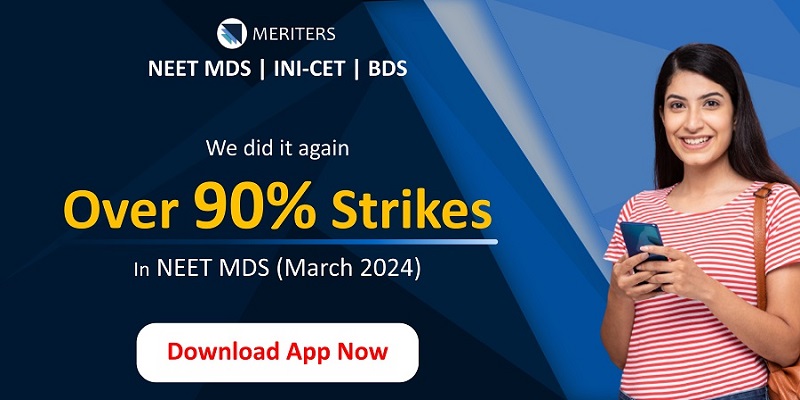 Updated Jun 06, 2022.