Indian Army Dental Corps Notification 2023
The Army Dental Corps has put out an notification for 2023, inviting applications from eligible candidates to join the Dental Services of the Indian Army as Short Service Commissioned Officers.
This is a great opportunity for dentists who are looking for a promising and challenging career in the defense sector.
Army Dental Corps - Steps for filling out the form:
Step 1: Eligibility Check: Confirm your eligibility by providing details such as your qualifications, date of birth, BDS/MDS percentage, NEET MDS roll number, and the captcha.
Step 2: Personal Information: Enter your personal information, including your phone number and email address. Ensure these are accurate, as they will be used for all communication regarding your application.
Step 3: Address Details: Provide both your correspondence and permanent addresses. Make sure to enter these details correctly.
Step 4: Educational Background: For your BDS, list the name of the college, the university you attended, your year of graduation, and the date of your internship completion.
Step 5: NEET MDS Information: Only the NEET MDS 2023 roll number is valid for this application. Please note that roll numbers from previous years are not acceptable.
Step 6: MDS Information (If Applicable): If you have completed an MDS, include details such as the name of the college, the university, your year of graduation, and your specialty.
Step 7: Document Upload: Upload all the relevant and correct documents as required by the application. Remember to note down your application number for future reference. After this, you can click 'OK' and proceed to the payment section.
Step 8: Payment: Complete the payment process to finalize your application.
Army Dental Corps Vacancies
The Army Dental Corps has announced a total of 28 vacancies
Army Dental Corps Eligibility Criteria
Educational Qualification
Candidates must have a BDS degree with a minimum of 55% marks in the final year BDS. The degree must be obtained from a College/University recognized by the Dental Council of India (DCI).
Internship
Candidates must have completed a one-year Compulsory Rotatory Internship, as mandated by the DCI, by 30th June 2023.
Dental Registration
Candidates must possess a Permanent Dental Registration Certificate of the State Dental Council/DCl, valid at least up to 31st December 2023.
Note: Candidates who have appeared in the NEET MDS 2023 conducted by the NBE, New Delhi, are eligible to apply. Please attach a copy of your NEET MDS 2023 Marksheet/Scorecard when you apply.
Army Dental Corps Age Limit
Candidates must not have attained the age of 45 years as of 31st December 2023.
Army Dental Corps Application Process
The application process for the Army Dental Corps Notification 2023 is conducted online.
Candidates are required to visit the official website of the Indian Army at www.joinindianarmy.nic.in to access the terms and conditions, instructions, and online application portal.
The application link will be active from 18th Nov 2023 onwards.
Army Dental Corps Important Dates
Start Date: 18th November 2023
Last Date: 17th December 2023
Note: Candidates are advised to complete the application process well before the last date to avoid any last-minute technical issues.

Army Dental Corps Selection Process
Screening of Applications
All the applications received within the specified period will be screened to shortlist eligible candidates based on the eligibility criteria.
Interview
Shortlisted candidates will be called for an interview conducted by a Selection Board. The interview will assess the candidate's knowledge, aptitude, and suitability for the position.
Medical Examination
Candidates who qualify in the interview will undergo a medical examination to meet the medical standards required for Army service.
Merit List
A merit list will be prepared based on the candidate's performance in the interview and medical examination.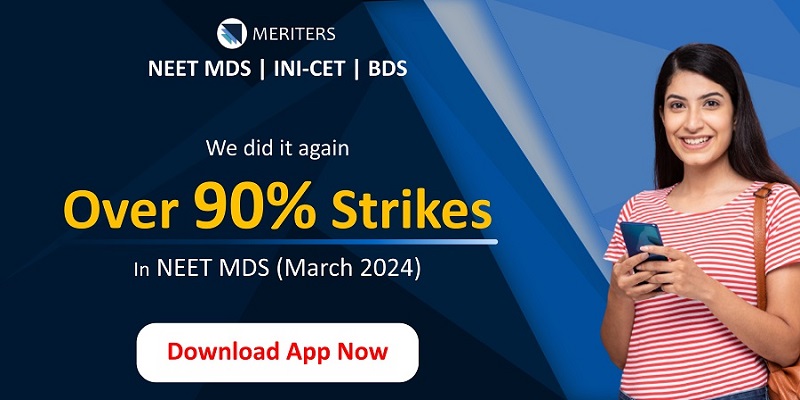 Updated Nov 20, 2023.