INI-CET MDS Nov 2020 - Recalls, Analysis, Question Paper and Explanations
NOTE : Updated with Part 2 (Q.No 51-100)
Part 1- Download PDF
Part 2- Download PDF
Part 3- Available Only On MERITERS App
Part 4- Available Only On MERITERS App
MERITERS Experts have come up with a detailed breakup & analysis of the questions asked in Nov 2020 INI-CET MDS exam.
Out of 200 Questions in the Nov 2020 INI-CET MDS more than 180 Questions were from the MERITERS Question Bank, BYTES & Marathon. (90% Strike Rate)

We shall post the the next 2 sets of 50 questions each soon. Do not forget to Subscribe to our YouTube channel and click on the bell icon to get notified when the new videos are posted.

Find PDF files of detailed INI-CET Nov 2020 Solutions below: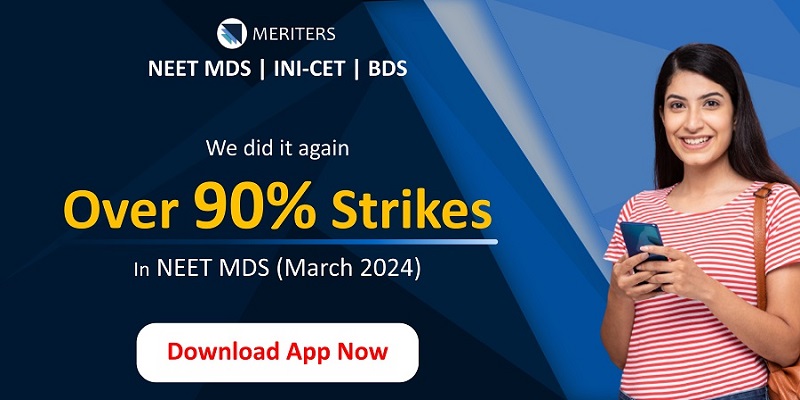 Updated Apr 28, 2023.