NEET MDS 2024 Application Form
The NEET MDS 2024 application form is not yet available. The National Board of Examinations (NBE) will release it on their website (nbe.edu.in). We will provide a registration link here as soon as it's released.
NEET MDS 2024 application form - Important Dates:
Online Submission of Applications
To be announced
Edit Window for All Payment Success Applications
(Any information/documents can be edited except Name, Nationality, Email, Mobile number and Test City)
To be announced

Final Edit Window to rectify Deficient/Incorrect Images (No further opportunity shall be given)

1. Photograph

2. Signatures

3. Thumb Impression

To be announced
NEET MDS 2024 - Issue of Admit Card
To be announced
Date of Examination
To be announced
Declaration of Result
To be announced
Cut-off date for completion of internship towards eligibility for NEET MDS 2024
To be announced
How to Fill Out the NEET MDS 2024 Application Form: step by step
Step 1: Sign Up for NEET MDS 2024 Online
Start by signing up online for NEET MDS 2024. A link for the form will be here when it's ready. You'll need to fill in:
Your name (like on your government ID)
Birthdate
Gender
Nationality
Your phone number
Your email
Captcha
Make sure your phone and email work. You'll get your login info there.
Step 2: Fill Out NEET MDS 2024 Form
After you sign up for NEET MDS 2024, log in with your ID and password. Click 'Go to Application Form' and enter:
Your Info:
This will fill in automatically from when you signed up. Add your parents' names, your group, if you have a disability, ID proof, and address.
Accepted IDs:
Aadhaar Card
Driver's License
PAN Card
Passport
Voter ID
School and College Info:
Add your education info, BDS degree, and Class 10 and 12 details.
Internship Info:
Tell them if you're an intern and the start and end dates.
Dental License Info:
Enter your dental council registration info.
Check everything and click 'Save and Proceed'.
Step 3: Upload Files for NEET MDS 2024 Form
Add these scanned items:
Small photo
Signature
Left thumbprint
Document Specifications
| Documents | File Size | File Format |
| --- | --- | --- |
| Passport size photograph | 80 Kb | .JPG/.JPEG/.GIF/.PNG |
| Signature | 80 Kb | .JPG/.JPEG/.GIF/.PNG |
| Left-thumb impression | 80 Kb | .JPG/.JPEG/.GIF/.PNG |
Hit 'Accept' after you see the 'Upload Successful' message.
Step 4: Pick Your Test City for NEET MDS 2024
After you pay the application fee, pick the city where you want to take the test.
Step 5: Pay NEET MDS 2024 Fee
Pay the fee online with a card or net banking. The cost depends on your category.
| Categories | Examination Fee Amount |
| --- | --- |
| General, OBC and EWS | Rs. 4,250/- |
| SC, ST, PWD | Rs. 3,250/- |
Step 6: Final Steps and Printout
After completing all these steps, your NEET MDS 2024 application form will be displayed. Take a printout for future reference.
NEET MDS 2024 Application Form: Correction Window
Post-registration, a correction window will be available for a limited period. Here, you can edit specific details like Date of Birth, Gender, and Category. However, certain fields like Name, Nationality, Mobile Number, Email, and Testing City are non-editable.
Note: Stay updated on official dates for the correction window to make timely changes.
The last date to fill and submit the application form for NEET MDS 2024 is (To be announced). The final submission of the NEET MDS application form requires the candidates to pay a non-refundable fee.
NEET MDS 2024

Documents Required

:
NEET MDS admit card
NEET scorecard
BDS marksheet (1st, 2nd and 3rd Professional Examination)
BDS Degree Certificate/Provisional Certificate
Internship completion certificate
Permanent/Provisional registration certificate issued by DCI/State Dental Council
Class 10 Certificate/Date of Birth certificate
Identity proof
Caste Certificate (if applicable)
Disability Certificate (if applicable)
NEET MDS 2024 - Image Upload Instructions
Medical aspirants while scanning and uploading their Photo must take care of few points listed below:
Photo Size: 10 Kb to 200 Kb
Photo Background: White
Details on NEET Photo: The photograph should be covering 80% of face with ears clearly visible.
Format: The Photograph should be in JPG/JPEG format only.
NEET MDS 2024 - Signature Specifications
Along with the photo, candidates are also required to attach a scanned image of signature and right-hand index finger impression. The essential specifications are listed below:
Signature Image Size: 4 Kb to 30 Kb
Signature Background: White
Signature Style: Signature should be done with a running hand
Image Format: JPG/JPEG only
NEET MDS 2024 - Thumb Impression
With the uploading of photo and signature, candidates are required to upload their left-hand thumb impression as well. Details of the same are listed below:
Impression Photo Size: 10 kb to 50 kb
Background: White
Ink: Only Blue ink is acceptable for taking impression.
Format: JPG or JPEG only
In case of any eventuality of left thumb being unavailable, right-hand thumb impression may be used.
The application fee for the examination is non-refundable.
Candidates who remain absent in the examination or fail to meet the eligibility criteria of NEET MDS 2024, will forfeit their application fee.
The fees will also not be carried forward, even if the application form is rejected or a studentís candidature is cancelled.
1. How do I print my completed NEET MDS 2024 application form?
Once you finish filling out the form, it will appear on the screen. Look for the option that says "Print" or "Download" and click on it to print a copy for your records.
2. Is there a way to fix mistakes in my application after submitting it?
Yes, there is a "Correction Window" for a limited time where you can make changes to certain details like your Date of Birth, Gender, and Category. But remember, you can't change your Name, Country, Phone, Email, or Test City.
3. When will the Correction Window open?
The Correction Window dates will be announced officially. Keep an eye on official notifications so you don't miss the chance to make necessary changes.
4. What happens if I miss the Correction Window?
If you miss the Correction Window, you won't be able to make changes to your application. It's crucial to stay updated on the official dates to avoid this.
5. Can I change my Test City after submitting the application?
No, the Test City is one of the non-editable fields in the application. Make sure to choose your Test City carefully during the initial application process.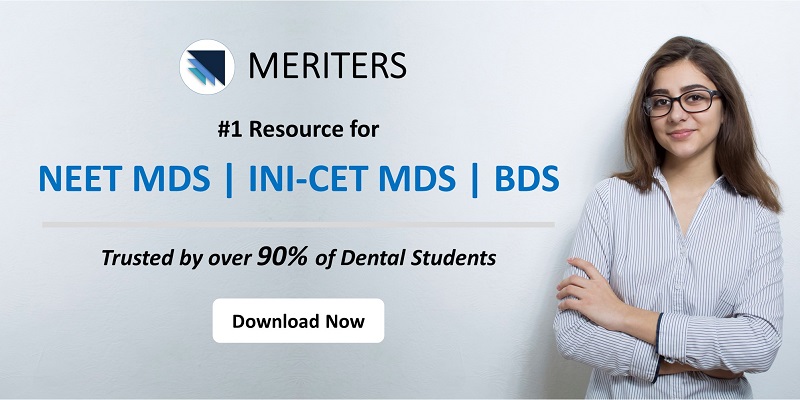 Updated Aug 30, 2023.