NEET MDS 2024 Pattern
As per the NEET MDS exam pattern, the CBT exam comprises Multiple choice questions from the topics covered in the BDS programme which includes Pre-Clinical, Clinical and Paraclinical Subjects.
The NEET MDS 2024 exam has 240 questions. You pick one right answer for each question, and all the questions are in English.
NEET MDS 2024 shall be conducted in a single day & single session 3 hours examination as a computer-based examination on the date specified on the website www.nbe.edu.in.
| RESPONSE | MARKS |
| --- | --- |
| Correct Response | 4 Marks |
| Incorrect Response | 1 Mark shall be deducted |
| Unattempted Question | Zero |
In the exam, you can mark questions to check them again.
It's okay to mark them even if you haven't answered.
Those marked questions will be graded normally.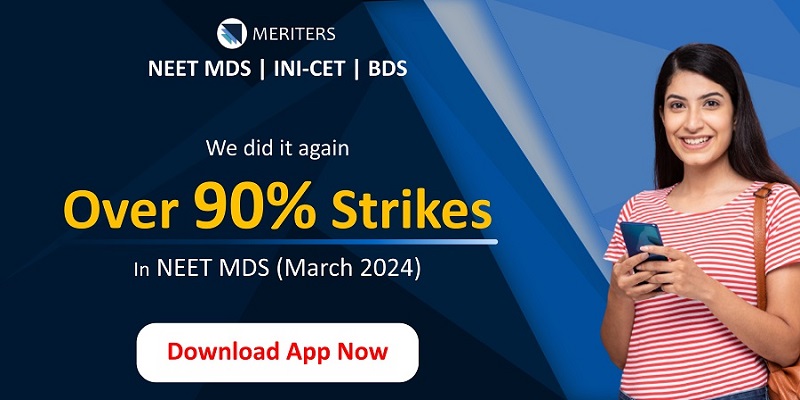 Updated Aug 18, 2023.