NEET MDS: Preparation Strategy to crack NEET MDS Exam
NEET MDS is considered to be India's most competitive medical entrance examination. It opens a plethora of avenues for MDS aspirants to pursue specialization in the field of their choice, provided they clear the stipulated cut-off. The objective nature of the test particularly poses a major challenge ahead of the students. The students more often than not find themselves in a lurch mid-way their preparations. This article aims to acquaint the students about the strategy that should be opted by the students to help them put their best foot forward. Remember that smart work coupled with hard-work is what will guarantee best results. Let us first take a look at the NEET MDS exam pattern and marking scheme:
NEET MDS Exam Pattern
Particulars
Details

NEET MDS exam date

December 20, 2019
Mode of examination

Computer-based exam

Session of exam

Single session
Time allotted

3 hours

Types of questions

Objective type questions
Total number of questions

240 MCQs with four options each

Total marks

960 marks
Medium of exam

English only

Marking scheme

(+)4 marks for every correct answer
(-1) mark to be deducted for a wrong attempt
(0) mark for unanswered question

Syllabus

Subjects taught in BDS programme which includes Pre-Clinical, Para-Clinical and Clinical
NEET MDS: Preparation Strategy
Start on Time
Do not waste time over pondering as to when you should start with your NEET MDS preparation. The idea is to start as soon as the though strikes. Starting early not only sheds burden off of your head, but also ensures that you comfortably finish the syllabus. This gives you enough time for revision and practicing of mock tests
The Best Book
Many students run from pillar to post in search of the best book that will confirm their berth in the NEET MDS merit list. But the question remains as to where should one study from. Apparently, there is no book that will ensure that you qualify for the exam. In fact, standard books have proved to be the real bible for many students when it comes to preparation for NEET MDS, particularly because students are somewhat familiar with the book.
Do not mingle your clinical Practice with NEET MDS Preparation
If you are thinking of pursuing your clinical practice and preparing for NEET MDS simultaneously you are going blaringly wrong. This may prove to be detrimental for both. Thus, it is advised that students should lay full focus on their preparation without any distractions.
Know Your Syllabus Well
The students should be well versed with the syllabus and exam pattern. Apart from this, the students should decode as to what the paper-setters are looking for in the candidate. This will give direction to your thought and help you to streamline your thought-process. You should also be well aware of the weight age carried by each subject.
Follow A Time-table
Organized study is the key to acing the NEET MDS exam. It is also important that you identify the most-asked topics from each subject and allot days for completion of each subject. This way you will have daily, weekly and monthly targets which will push you to achieve a set target within a stipulated time. 1 Reading + 3 Revisions Rule Ensure that you are able to give one reading and three revisions before you appear for the exam for best results.
Enroll For Mock Tests
Evaluate yourself by means of mock tests and by acquainting yourself with the exam-like environment.
Learn the Art of Time Management
Divide your time between the subjects wisely. The table below gives a sample of how your time chart should look like. You can increase or decrease the number of days per subject as per your liking
| | |
| --- | --- |
| Subject | Stipulated No. of Days |
| General Anatomy | 7 |
| Physiology | 5 |
| General Pathology | 5 |
| General & Dental Pharmacology | 7 |
| General Medicine | 7 |
| Microbiology | 4 |
| Biochemistry | 4 |
| Oral Anatomy & Histology | 5 |
| Conservative Dentistry & Endodontics | 5 |
| Dental Materials | 5 |
| Prosthodontics | 7 |
| Pedodontics | 5 |
| Orthodontics | 5 |
| Community & Preventive Dentistry | 7 |
| Periodontology | 4 |
| Oral Pathology & Microbiology | 5 |
| Oral Medicine & Radiology | 5 |
| Oral & Maxillofacial Surgery | 7 |
| General Surgery | 4 |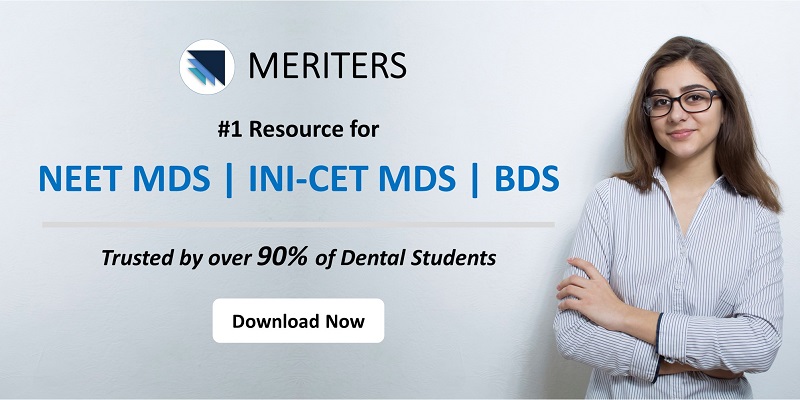 Updated Jun 01, 2020.