NEET MDS 2024 Syllabus
For any exam, it is important to know what the detailed syllabus is before starting the preparation process. This helps ensure that the preparation is well-rounded and complete in every sense.
Syllabus of NEET MDS 2024
The syllabus of NEET MDS 2024 is decided as per the latest Regulations for BDS courses notified by the Dental Council of India with prior approval of the Govt. of India.
The approximate number of questions to be asked from each subject is as mentioned below:
Subject

Subject wise weightage

(In numbers)

Part-A
General Anatomy including embryology and histology
14
Dental Anatomy, Embryology & Oral Histology
14
General human physiology and Biochemistry
14
General Pathology and Microbiology
14
General and Dental Pharmacology and Therapeutics
14
General Medicine
15
General Surgery
15
Part-B
Dental Materials
14
Oral Pathology and Oral Microbiology
14
Oral Medicine and Radiology
14
Pedodontics and Preventive Dentistry
14
Orthodontics & Dentofacial Orthopaedics
14
Periodontology
14
Prosthodontics and Crown & Bridge
14
Conservative Dentistry and Endodontics
14
Oral and Maxillofacial Surgery
14
Public Health Dentistry
14
Total
240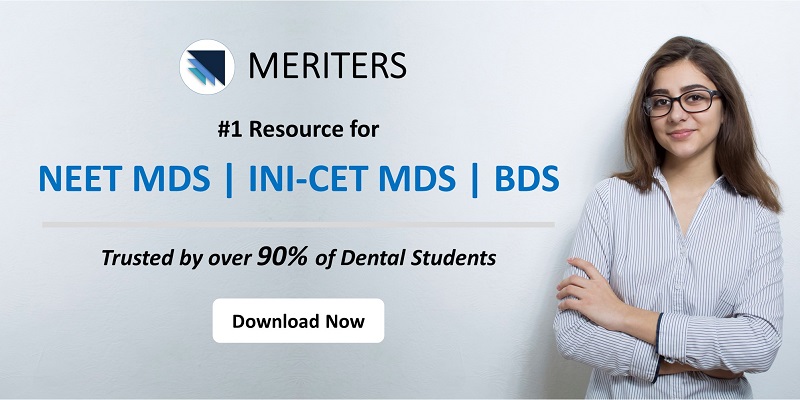 Updated Aug 18, 2023.