Biochemistry: NEET MDS Recall MCQs
Biochemistry, being a subject related to chemical and physicochemical processes, can be easily correlated with physiology and medicine as well. Due to time constraints, preparing for Biochemistry subject can be demanding and burdensome as it needs lots of memorization and in-depth understanding of concepts.
Biochemistry Preparation Strategy:
Based on Recall Questions from NEET MDS & INI-CET MDS, MERITERS Expert has discussed past year MCQs in order to guide students on how to prepare for Biochemistry.
The video above is focussed on:
Important topics from exam point of view
Question pattern and trend
Summary of Must Study topics
Image & Case Based Questions
Tasks as designed in the MERITERS App under the Guided Prep section
The best approach for preparation of Biochemistry is going through:
Videos
BYTES
GEMS
To ace your preparation, it is important to solve the QBank and take the Daily tests which is designed based on NEET MDS & INI-CET question pattern and trend.
As a Pro Member at MERITERS, you get the benefit of right guidance, daily motivation, WhatsApp discussions and Telegram Sessions from Subject Experts to push you towards achieving your goals.
To become MERITERS Pro Member Click here
Stay Tuned!
Keep following MERITERS!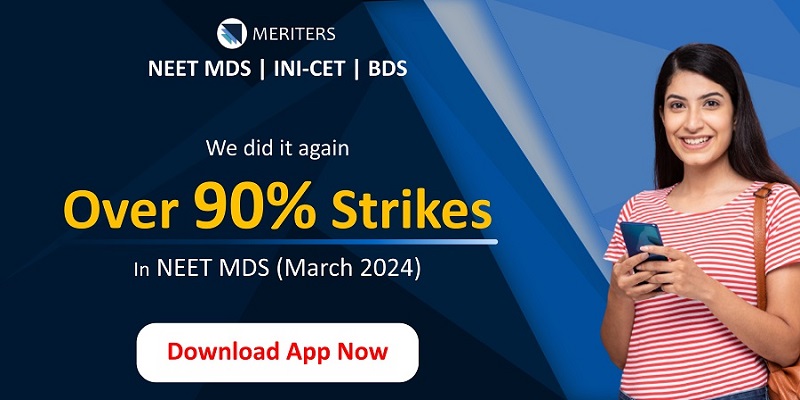 Updated Jul 22, 2021.